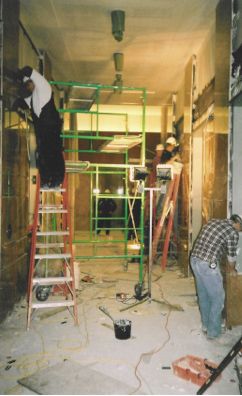 The claim and dispute resolution experts at Global conduct a thorough investigation of the circumstances surrounding the claim together with the merits and entitlement issues.  That process includes a review of the contract documents, change orders, contractor's costs, the schedule, an analysis of delay and impact and establishing cause-and-effect relationships.
Depending upon the claim, certain items can be very complicated and multifaceted, for example, evaluating the effect of over 100 changes to a particular aspect of work.  In cases of Termination for Convenience, we provide a cost analysis and computation of quantum for recovery.  We conclude this initial phase of our investigation by preparing a report with a thorough and detailed discussion of the issues, complete cost calculations and change order pricing, as necessary, appended with charts, graphs and appropriate back-up information.
Our reports have been used very successfully in the past as a basis for negotiation and many disputes are resolved at the initial stage with a minimum expense to the client.
If the process proceeds to the discovery phase, we assist the attorney with the document discovery.  We have experience with large cases and have the organizational systems for handling a large number of documents.  When the document discovery is complete, we analyze the documents and update our initial report with any new information that was produced.  Ordinarily, during this phase we prepare an As-Built schedule to demonstrate the effects of changes and disruptions to the Critical Path.  The As-Built, used in conjunction with our updated report, serves as a basis for our deposition testimony.
Should the claim proceed to the trial stage, we assist the attorney with the trial preparation, including the preparation of trial exhibits and graphics for court room use.  We provide expert testimony as to customary and standard practices of the industry and impact costs occasioned by inefficiencies, suspensions, delays, directed and constructive changes, defective plans and specifications, changed conditions and active interference.