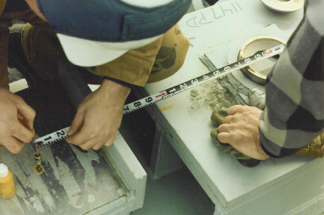 Global Construction Services, Inc. has been engaged by sureties to assist with distressed projects of all types across the country.  We conduct an initial investigation beginning with a site inspection and a review of the contract documents and job files.  We investigate the status of the work in place, including the status of change orders, verify on site material inventory and status of materials in transit and we review the status of progress payments.
An appraisal of the value of work in progress at the time of default is made to establish the remaining contract balance.  Additionally, we identify any adverse jobsite conditions that would not normally have been anticipated at bid time including any impacts or delays caused by others, active interference by others, incomplete plans, poor scheduling and/or coordination by others.
A major component of a surety loss investigation is that of preparing an estimated cost to complete the work.  We have prepared many such estimates encompassing a wide variety of construction projects including hospitals, power plants, highways, schools, water and waste water treatment plants, manufacturing facilities and housing developments along with specialty subtrades such as earthwork, masonry, structural steel, electrical, controls, mechanical and HVAC.
Other tasks that we perform in conjunction with a surety loss include the evaluation of payment bond claims and evaluation of the principal's secondary assets, equipment, managers and staff, and their ability to complete the work economically.  In a financing situation we monitor the ongoing work and report progress and costs to the Surety.
If the surety elects to relet the contract, we prepare contract documents, scope the remaining work, solicit and negotiate takeover bids.  During the completion, we monitor the project schedule and make periodic site visits to verify the progress of the work.
Part of our efforts are devoted to investigating any claims that could be made and we report our evaluation of the potential recovery.  Global has been very successful in the past in preparing and pursuing claims and we have achieved significant recoveries for sureties.  Most of those claims were settled through negotiation, yet we have taken some matters through trial.